Surprising Syracuse & Skaneateles Lake Featuring Attractions along the Oswego Canal (4 days & 3 nights)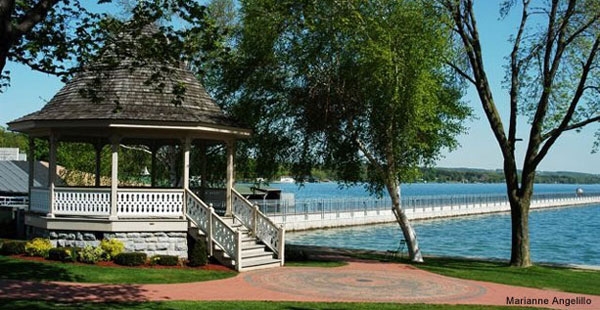 Pavillion on Skaneateles Lake.
GATEWAY: Syracuse
TOUR NUMBER: TNY-CNY-01
DEPARTS: Daily' May 15 through October 31
Culture and heritage are on parade in Central New York's city of Syracuse and Onondaga County. Visit intriguing stops on the Underground Railroad like the Onondaga Historical Association Museum and Matilda Joslyn Gage Center. Learn where 75% of the world's salt as produced in the 1870's and take a dinner cruise on the beautiful Finger Lake of Skaneateles. You'll also have time for the Erie Canal Museum, the only remaining weigh lock building in the United States where Erie Canal boats were weighed in order to pay their usage tax on the Canal and a meal coupon at the Dinosaur Bar-B-Que, voted America's best barbeque by ABC's Good Morning America Poll in 2010. There is also a full day to travel along the Oswego River and Canal to Lake Ontario while visiting Safe Haven Museum & Education Center, Fort Ontario, John Wells Pratt House and the H. Lee White Marine Museum.
Highlight Inclusions:
Erie Canal Museum
Tram ride on the banks of Onondaga Lake
Onondaga Salt Museum
Onondaga Historical Association Museum
Destiny USA Passport to Savings Coupons
Matilda Joslyn Gage Center
Skaneateles Lake Dinner Cruise
Skaneateles village shopping
Paul de Lima Coffee Company Tastings & Museum
Dinosaur Bar-B-Que Restaurant Gift Card - $25.00
Safe Haven Museum & Education Center
Fort Ontario
John Wells Pratt House
H. Lee White Marine Museum
Tour Inclusions:
all sightseeing attractions listed above, tour guide, accommodations for three nights.
Tour price from $249.00 per person based on two in a room