Erie Canal - Syracuse, Cazenovia & Chittenango (3 days & 2 nights)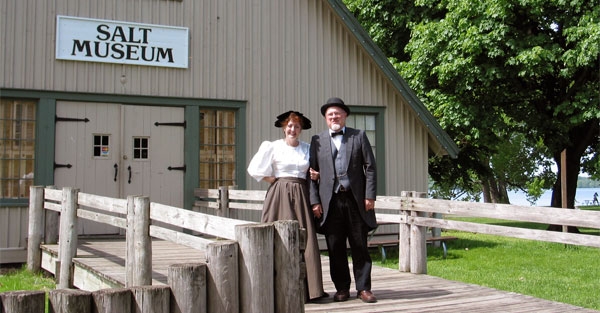 Discover the industry that created the City of Syracuse and supplied the entire nation with salt! The museum, located on the shore of Onondaga Lake, is full of dynamic exhibits and artifacts.
GATEWAY: Syracuse
TOUR NUMBER: TNY-CNY-02
DEPARTS: Daily' May 15 through October 31
New York's canal system has been in continuous operation since 1825, longer than any other constructed transportation system on the continent. It embodies an unbroken tradition of living waterways and it is on display front and center in Central New York. Syracuse has the Erie Canal Museum, located in the last weigh lock building in the United States, the Onondaga Historical Association Museum along with the Matilda Joslyn Gage Center in nearby Fayetteville. Take the short drive to Cazenovia and tour the 1808 constructed lakefront home of John Lincklaen, named Lorenzo. Lincklaen was the land agent for the original Holland Land Company. Another short drive north along Cazenovia Lake and we come to the Chittenango Landing Canal Boat Museum. Here, on the banks of the original Erie Canal is a small, restored village museum of the 1860's. During the 19th and 20th centuries, 96-foot long cargo boats were built and repaired on this site and the Museum tells the workings of this dry dock. Time to ride the tram along Onondaga Lake with a visit to the Salt Museum that tells the history of the' salt boilers' and the real story of the, salt potato's origin. Time to shop at Destiny USA before departing for home.

Highlight Inclusions:
Erie Canal Museum
Onondaga County Salt Museum
Onondaga Historical Association Museum
Cazenovia Lake
Lorenzo home on the Lakefront
Chittenango Landing Canal Boat Museum
Matilda Joslyn Gage Center in Fayetteville
Destiny USA
Tour Inclusions:
all sightseeing attractions listed above, tour guide, accommodations for two nights.
Tour price from $249.00 per person based on two in a room