Rome-Utica and the Mohawk Valley (3 days & 2 nights)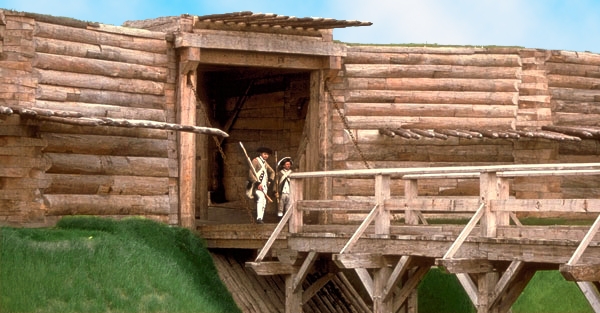 Reenactment at Fort Stanwix National Monument, Rome, New York, USA.
GATEWAY: Utica or Rome
TOUR NUMBER: TNY-MV-01
DEPARTS: Daily, May 15 through October 31
The first spades full of dirt for the Erie Canal were turned in Rome and a short span of the original canal still remains that can be visited. In addition, tour the Fort Stanwix Monument, a restored 18th century frontier fort that played a pivotal role during the Revolutionary War. The Fort is outfitted with guides in period costume who share information with you about life in the 1700's. History abounds in the region and down the road a short distance is the Oriskany Battlefield that saw one of the bloodiest battles of the Revolution when American patriots under General Nicholas Herkimer were ambushed on their way to relieve the siege at Fort Stanwix. Nearby at the village of Herkimer is the Gems Along the Mohawk store that has products produced by over 60 businesses located in the Mohawk Valley. In addition to an excellent restaurant there is Diamond Cruises that offers trips on the Erie Canalway on whose banks the Gems store is situated. In Utica there is the Matt Brewing Company that demonstrates the process of beer manufacturing as well as the Munson-Williams Proctor Arts Institute that is a fine arts center with programs in the visual and performing arts and an art museum.
Highlight Inclusions:
Fort Stanwix
Oriskany Battlefield
Gems Along the Mohawk Store
Diamond Erie Canalway Cruise
Matt Brewing Company
Munson-Williams-Proctor Arts Institute
Tour Inclusions:
all sightseeing attractions listed above, tour guide, accommodations for two nights.
Tour price from $249.00 per person based on two in a room