Seneca Lake ...Point of Interest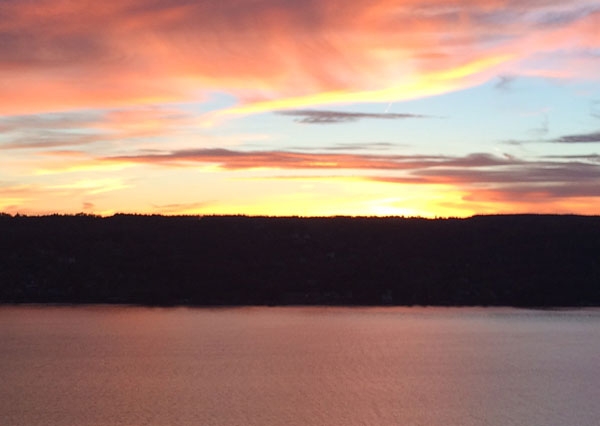 Seneca Lake, the largest and deepest (Max depth: 618 feet) of the glacial Finger Lakes in New York State, is 38 miles and is home to lake trout, salmon, smallmouth bass, yellow perch, and gizzard shad. The lake is fed by underground springs. The great depth of the lake keeps the temperature constant at about 39 °F, except near the top which warms to 70–80 °F (21–27 °C) in the summer.
The Lake runs for the City of Geneva to The village of Watkins Glen and is central to a vibrant Finger Lakes wine / tourism industry. One can find several parks along the shores for great day trips and get-a-ways. The shores and surrounding cliff tops make idea sunset and sunrise scenic lakes views!
...more>>