Hudson Valley Region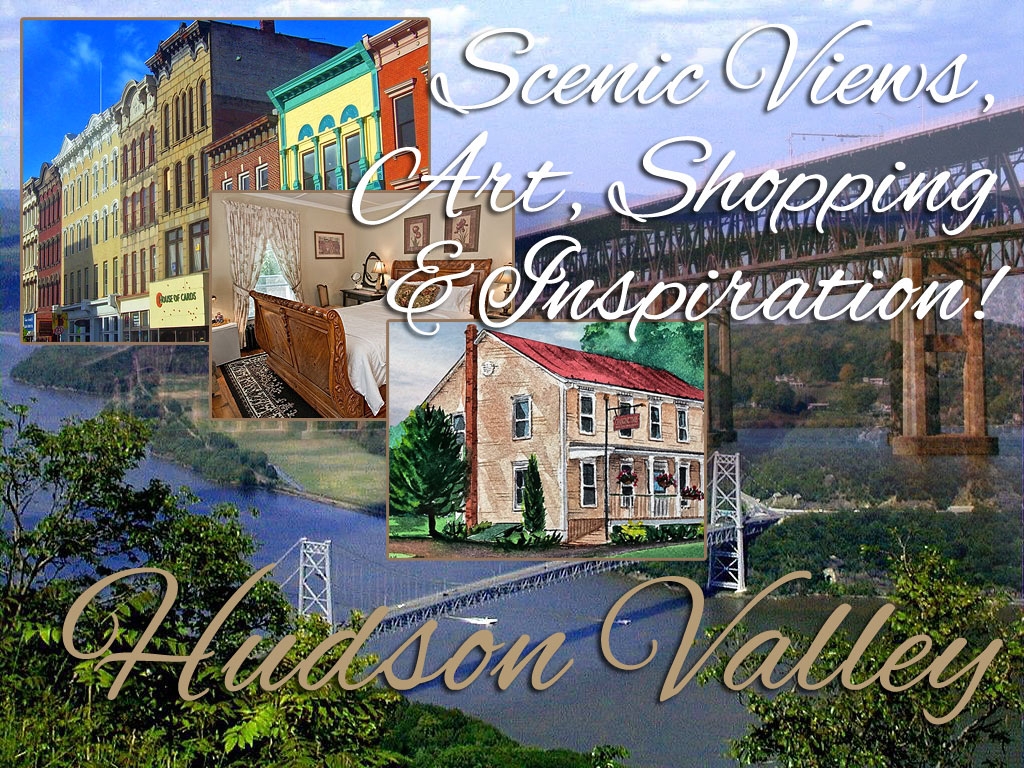 Romance, Relax, and Renew at a Hudson Valley Bed and Breakfast!
The graceful Hudson Valley region, less than an hour's drive from NY City & Manhattan, is celebrated for its scenic beauty, historic homes, charming river towns, delightful cultural attractions, and fascinating history. Enchanting landscapes of mountains, rivers, rolling vineyards, apple orchards, and peaceful countryside that have, for centuries, inspired artists and authors.
The gorgeous scenery provides a perfect backdrop for a number of appealing attractions including the Wineries, the American Museum of Fire fighting in Hudson, Raceways, and the Harness Racing Hall of Fame. Explore historic colonial homesteads and opulent estates established by famous men and women who helped shape our nation.
Shopping in the region is fabulous, whether you're hunting for antiques and hidden art treasures or shopping for bargains. You will find many unique shops!
The explorer Henry Hudson, the region's namesake, discovered this area in the 1600's. Today, you can explore the region's many exciting offerings, majestic scenery, historic estates, castles, and quaint river towns. While visiting this magical place, experience the gracious hospitality in the Hudson Valley at Changing Times Boutique Country B&B Lodging!
...more>>