Experience the Cooperstown Area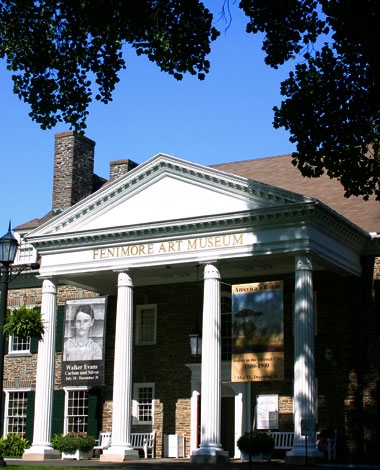 Dictionary Definition: Experience - an event or occurrence that leaves an impression on someone. Cooperstown NY is a place that will leave an impression on you.
Cooperstown New York is most certainly best noted for it's very strong association with baseball. And indeed, Cooperstown is incredibly inspirational to the baseball enthusiast. For anyone with some baseball in their blood, the Dreams Park for kids, Doubleday Field (The historic stadium of Baseball in America), the Baseball Hall of Fame, and the many other baseball related stores, shops and activities will bring back and will add to your baseball related memories. However, Cooperstown is much...much more! and maybe... this is why baseball got its start in Cooperstown. You can be the judge... after your Cooperstown Experience!
James Fenimore Cooper, the popular American writer of the early 19th century and son of Elizabeth Fenimore and William Cooper who Cooperstown was named after, often depicted the beauty of the region in his Leatherstocking Tales series. Agriculture has always been a key component to the the region and is well portrayed at the interactive Farmer's Museum. Otsego Lake and the surrounding hills serve as a picturesque backdrop to this rich historic region.
In the rural area of Cooperstown, one will find a wide selection of outside activities including water recreation, hiking, fishing, golfing, tennis, and other outdoor fun. Also very strong is the Arts, ranging from the fine arts at the Fenimore Art Museum to the musical arts of the Glimmerglass Opera. One should not forget the quaint shops, casual dining, elegant restaurants and the historical and unique architecture in the region.